Immediate Implant Placement, Ceramic Implant Abutment, Ceramic Implant Crown
Before: Fractured/failed heavily treated upper right central incisor (tooth #8). The root is non-restorable and requires removal. The treatment of choice is a single implant supported restoration.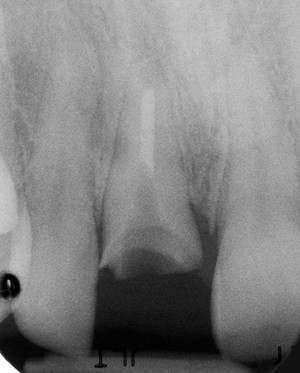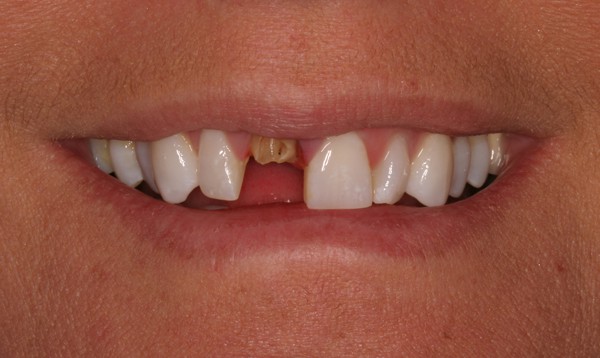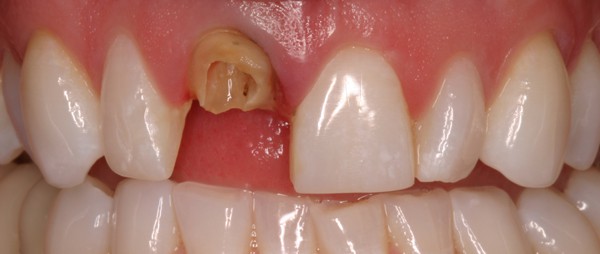 After: Single, all-ceramic crown attached to an all-ceramic, CAD-CAM designed and generated abutment (implant post). A delayed treatment approach was undertaken: tooth/root removal and grafting; 4 months healing; interim removable partial tooth replacement; implant placement; 6 months healing; proto-type (transitional fixed) implant crown, then the definitive implant restoration. The new tooth blends in perfectly with the natural, adjacent teeth.